Published on July 6, 2018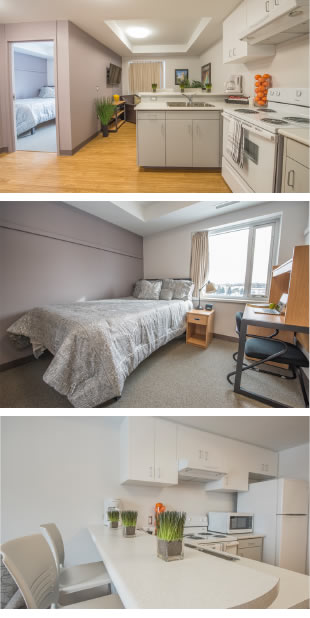 Stay close to the fun right on campus at Ontario Hall Suites, the university's newest suite-style residence space. There's a block of private and semi-private rooms for folks who would like to bunk with a friend.
Private room and washroom for $87 per person
Semi-private (2 bedrooms) and shared washroom for $61 per person, with the option to choose your roommate
Book your room, access the virtual tour, directions, and more information about the building's amenities on the Ontario Hall booking form.
Other local accommodations include:
Holiday Inn Express & Suites London Downtown
374 Dundas Street, London, N6B 1V7
$110 per night plus tax
Booking link
Delta Hotels by Marriott London Armouries
325 Dundas St., London, N6B 1T9
$135 per night plus tax
Booking link
The Park Hotel London
242 Pall Mall Street London, N6A 5P6
$128 (Sunday–Thursday) and $138 (Friday and Saturday) plus tax
Booking Link